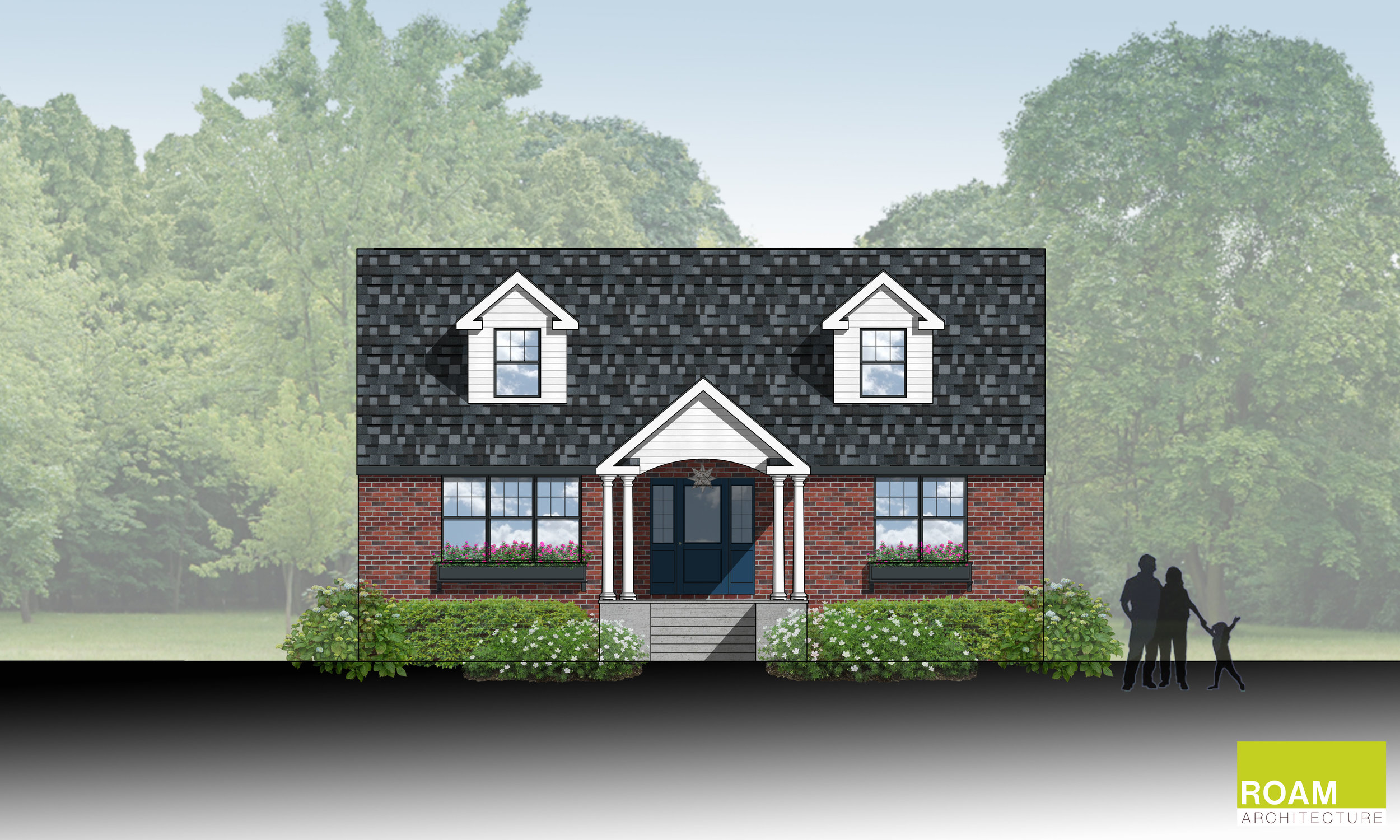 Final photos coming soon!
This is not your mother's cape!
Rockland County, New York
Location: Nanuet, NY
Status: Completed
Size: Existing -- no square footage added
Year: 2018
Homeowner's childhood home gets renovated and some modern curb appeal
These homeowners recently acquired this home from their parents, and the design challenge for us was to help them re-imagine the home that she grew up in. After time away at college, getting married and starting her own family, this homeowner ended up back in her childhood home, and really needed a fresh outlook on the home with which she was so familiar.
On a limited budget, we have been helping these clients reorganize and update the main public spaces of the home (namely kitchen, living room and dining room) along with renovations of the existing bathrooms. In addition to the interior work, the homeowners wished to make some minor exterior renovations to bring a fresh and updated curb appeal to the property.
Design features of the renovated home will include:
New front covered entry and stairs

New, elongated windows, which help with the proportions of the front facade
Want to stay updated as this project moves into construction? Follow it's progress on our Facebook page!